QSL is the most sustainable wide format printer in Lane County. We can say this because our production environment is BRING certified. Our printers use solvent-free, planet-friendly inks. Our sustainable product line is recyclable, contains recycled content, and is sourced from forest-responsible tree products. More importantly, we believe the pursuit of sustainable business practices is our responsibility as a member of our community. We all live here. Our vision is to do good work and provide excellent service for the betterment of our company, our community, and our planet.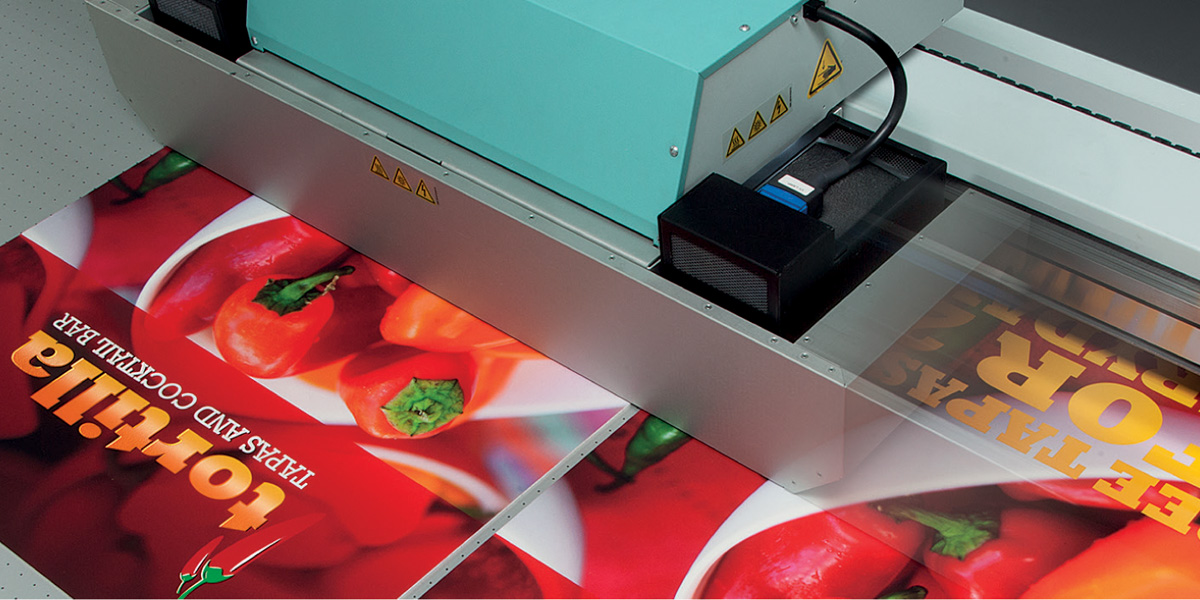 Our Print Technology Sets Us Apart
The types of printers we use for our wide format products set us apart from other wide format printers. The three general types of wide format printing are fine art and photo-quality printing, industrial roll-to-roll printing, and direct to substrate flatbed printing. 
Aqueous Printers
Fine art and photo-quality printing are usually done on an aqueous ink-jet printer. Like the name suggests, the ink is water based and water soluble. These are single roll printers with a wide color range designed for stunning imagery. The primary medium is poster paper which is recyclable. This makes aqueous printing the most planet-friendly indoor print option. There are also some types of adhesive vinyl and printable films that can be used with aqueous printers, however, the high resolution of the print makes the cost per square foot less than economical for large volume sticker printing.
Our 12-color aqueous printer produces gorgeous prints up to 42 inches wide. 
Roll-to-Roll Printers
The most common form of wide format printing is achieved with a roll-to-roll printer. These printers are extremely time efficient and versatile. Their primary function is to print on long rolls of media, usually banner material or adhesive vinyl. For rigid signs, printed adhesive vinyl can be mounted to a rigid substrate and then trimmed to shape. Adhesive vinyl is very durable. An added layer of clear adhesive laminate protects the print from sun and weather for years. This makes roll-to-roll set-ups ideal for vehicle wraps, outdoor signs, banners, industrial stickers, and window and wall graphics.
Most Roll-to-Roll Print Production Is Not Sustainable
Many of these printers still use solvent-based inks. Solvent inks require special ventilation to accommodate the fumes that are released both during the print process and while the print cures.
Newer latex printers use inks that are better for both the planet and the printer operator however, the primary product is still adhesive vinyl prints. Vinyl is not recyclable in any form. Once you mount printed vinyl to a rigid substrate, that substrate becomes landfill fodder as well. This is the price for outdoor printed graphics. 
QSL Does Roll-to-Roll Better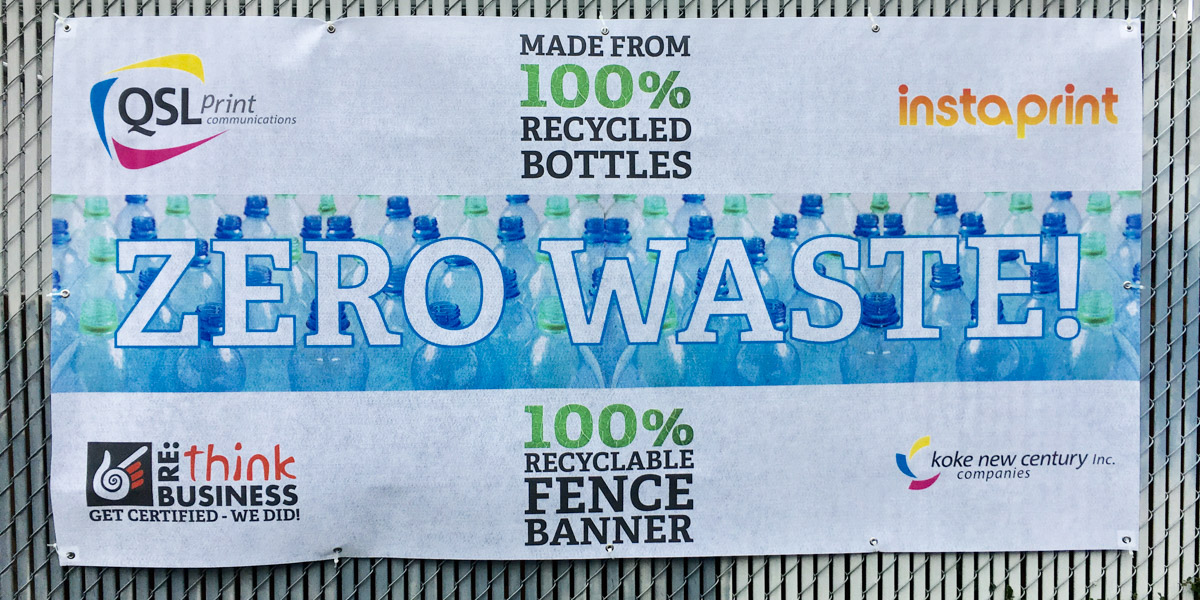 QSL offsets this reality in four important ways. First, our roll-to-roll set-up is an extension of our UV flatbed printer which is more planet-friendly than traditional solvent roll-to-roll printers. Our outdoor signs and sticker products make up a much smaller percentage of our overall wide format product line. We do not mount prints, ever.
Finally, we are constantly on the lookout for new products that can replace standard outdoor graphics. In this pursuit, we have found two different banner materials that are manufactured from recycled plastic bottles. These banner materials can be recycled through QSL. We already have a pick-up service for this type of plastic.
The Most Sustainable Wide Format Printer
A relative newcomer to the wide format scene is the UV flatbed printer. The inks are solvent-free. The ink spray nozzles have a finer spray and waste less ink. We print directly to the rigid substrate. The recyclability of the substrate does not change.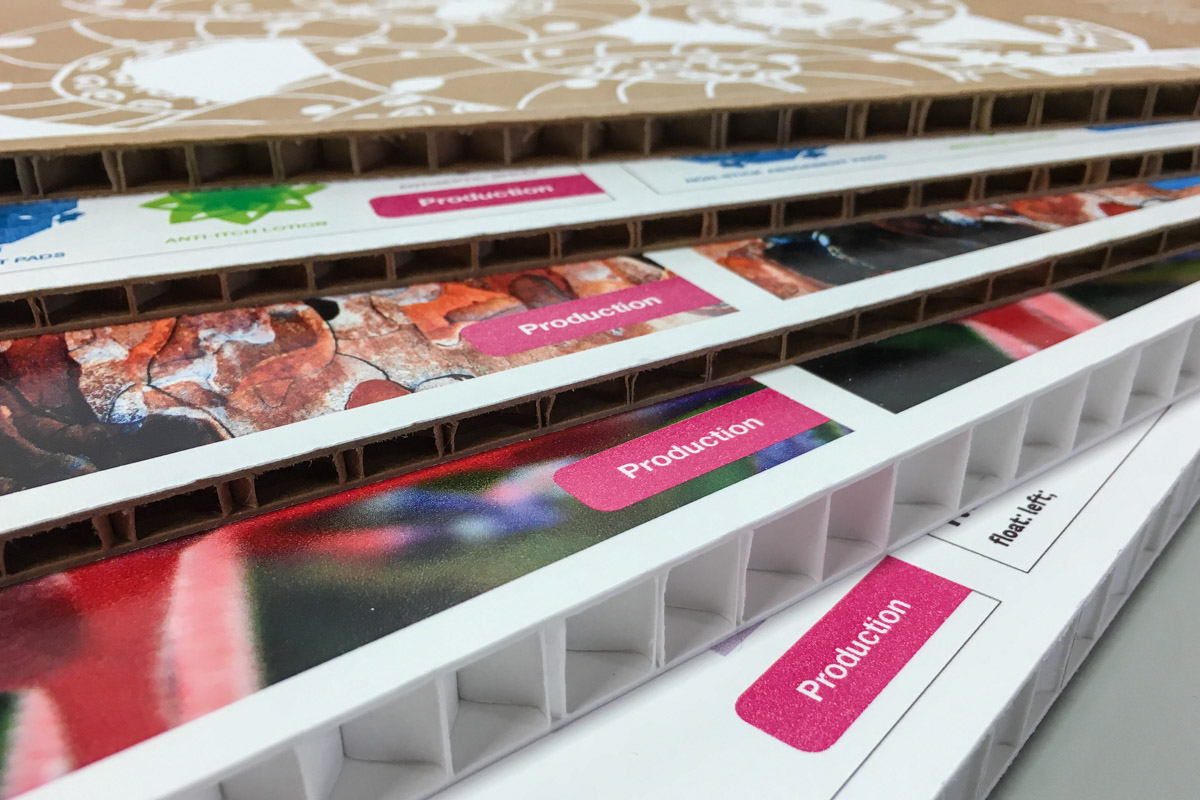 Falcon Board is a perfect alternative to foam core. It's sturdy, contains recycled materials, and is curbside recyclable. Even the wood pulp is sourced responsibly.
Customers Demand Sustainable Options
Major brands and consumers alike have begun to reject the use of PVC based products because of its negative impact on the environment. Most banner material, adhesive vinyl, and many outdoor rigid substrates contain PVC. New recyclable and biodegradable sign materials are being innovated every year. QSL is continuously on the lookout for products that will help our customers find planet and people friendly alternatives. For the most sustainable options is wide format printing, stick with the most sustainable printer, QSL Print Communications.
For more information on the most sustainable wide format printer in Lane County, visit our Sustainability page or get in touch. We would love to hear from you.
* instaprint is a retail partner of QSL Print Communications *
| Privacy Policy | Home  |