Printed catalogs still exist in the digital world because they work. Catalogs engage readers, maintain a physical presence in front of your customers, and drive online sales. Capitalize on a proven ROI, print a catalog!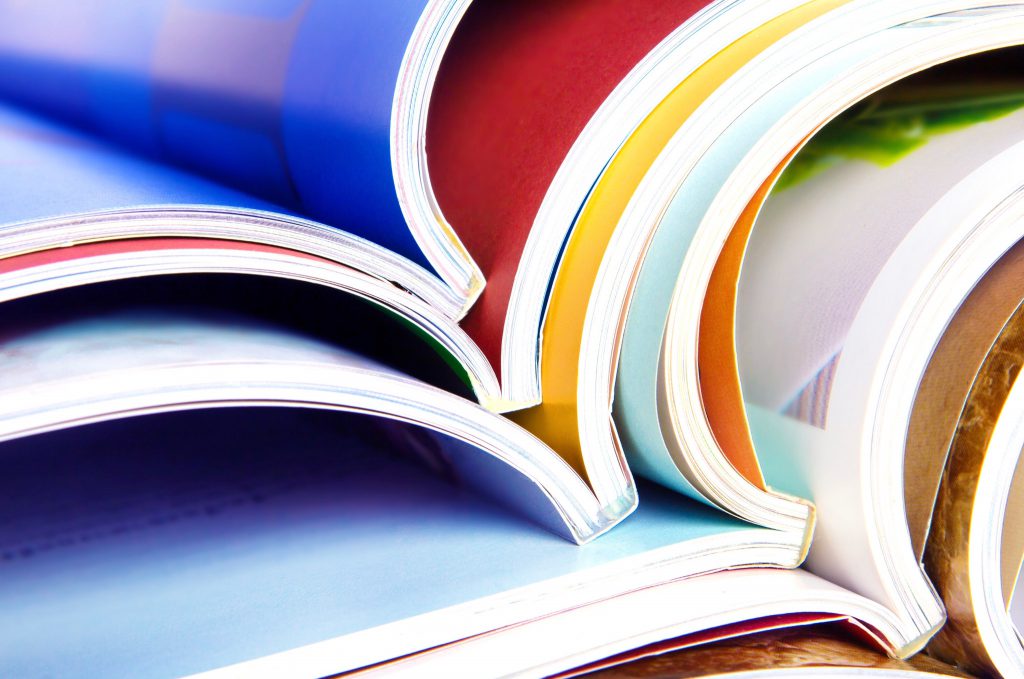 Printed Catalogs Connect Customers to Your Brand
Print is physical, tactile, and trusted by readers. It's as simple as the sound of a page being turned and the feel of the paper. That is all it takes to make a connection and engage the reader. Your catalog is a story in pictures. It showcases your brand, provides useful information about your products, and encourages further engagement.
Give Your Customers A Break From The Digital Screen
Catalogs are mobile and easy on the eyes. They're easy to keep track of, dog ear, make notes on, and go back to over and over again. Catalogs often stay in the home for weeks. Unlike digital bookmarks and open tabs, catalogs stay present, giving the customer time to get to know the company as well as the line of products. Many customers will make more than one purchase from a catalog.
Catalogs Drive Online Sales and Increase Online Engagement
Online sales, in large part, come from catalog customers. People like to peruse a catalog at their leisure, make their decision, and then place their order online. Well written copy and a direct call-to-action will drive customers to your site and encourage further engagement with your brand. By utilizing consistent SEO terms in your catalog copy customers searching for similar products online will find your brand again and again.
QSL Prints and Mails Catalogs
Large or small, wire-bound or a sleek Perfect binding, make your catalog look great, print it at QSL. We'll even bag them and mail them directly to your customers. From simple to extraordinary… yes, we print that!
* instaprint is a retail partner of QSL Print Communications *
| Privacy Policy | Home |