Level-up your creative printing — this is a different kind of printer.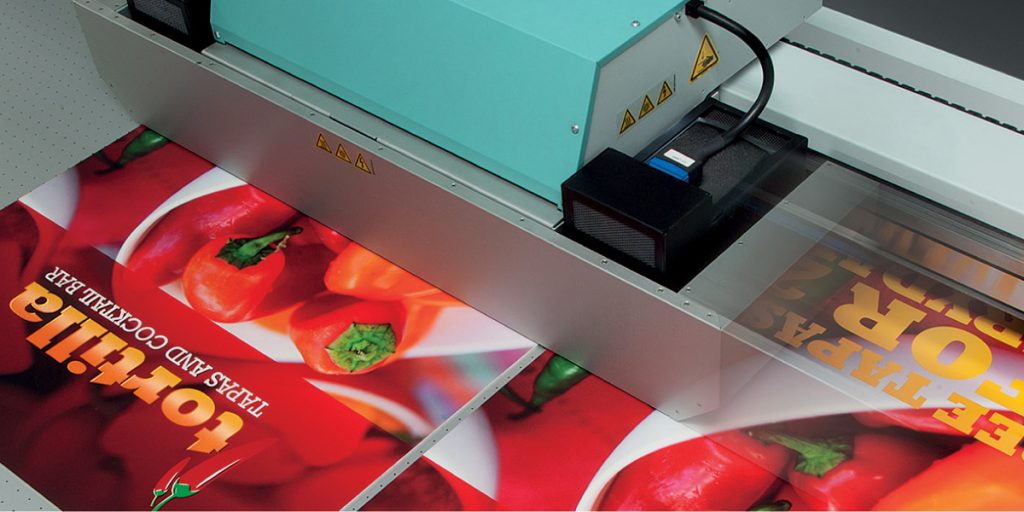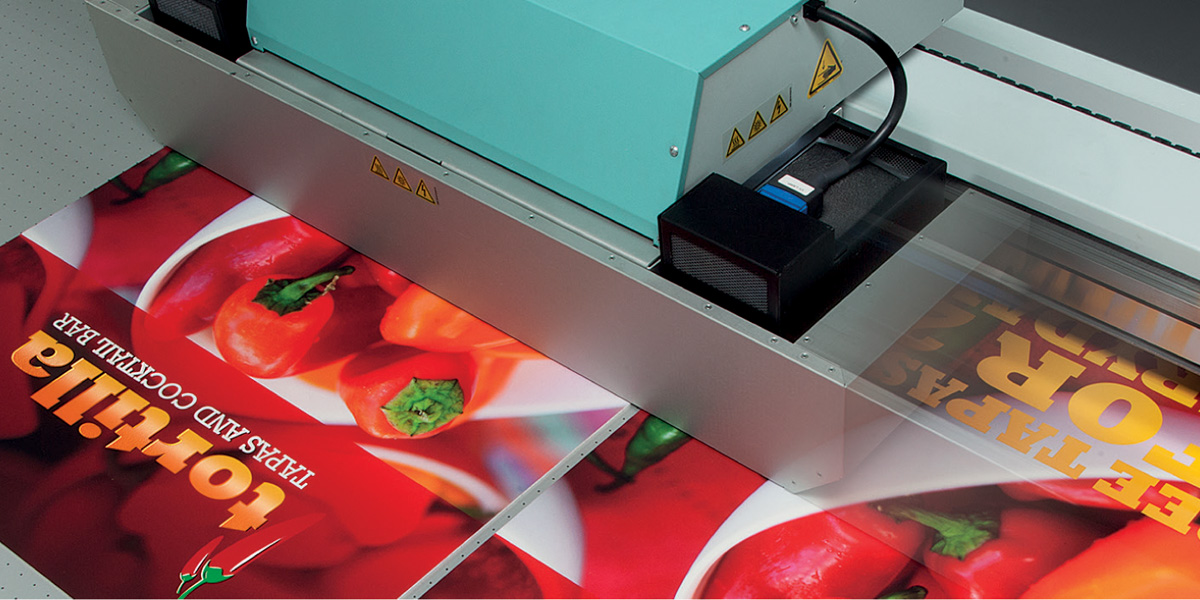 One of the more interesting advancements in print technology has been that of the UV flatbed printer. The cool thing about flatbed printers is the tabletop printing surface that lets you print directly to rigid substrates (signboard) rather than having to use adhesive to mount a print to a board. This dramatically increases the creative possibilities with any printed display piece. 
LOSE THE WHITE BACKGROUND
By printing directly to your substrate you can incorporate the substrate itself into your design. With a flatbed printer, you can print to wood, brushed metal, or acrylic as well as the standard white. Think tabletops, brand decor, point-of-purchase displays, history timelines, and donor recognition plaques. There are a plethora of materials out there. If it's flat and it fits on the print bed, you can print on it with a flatbed printer.
FUN WITH LAYERS
The flatbed printer we use at QSL and instaprint uses ultraviolet light to instantly cure the ink as it is applied. UV ink is semi-translucent. When you print to a white substrate, the ink pops the way any quality print should. However, if you print to a non-white substrate with UV cured ink, the color and texture of the substrate show through the ink creating a new effect. This effect is particularly fun to play with on wood and brushed metal substrates. The grain of the wood shows through the ink and gives the print a warm vintage quality. Brushed metal not only shows it's brush strokes through the ink, it makes the ink look metallic. 


The counter at our West Eugene instaprint is fronted with cherry veneer Falcon Board. The leaf patterns have varying levels of opacity and are printed with a single layer of ink. The instaprint logo has a double layer of ink to really make it pop.


FEEL THE TEXTURE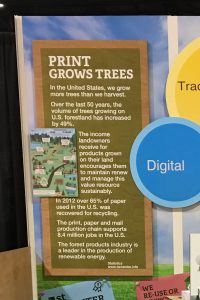 Flatbed printers have vacuum suction print beds that hold the substrate in place. This allows you to print multiple layers of the same image to add opacity and saturation without ghosting the image. This also opens up creativity by giving you total control over the look of a print. In the example of the trade show booth, a single layer of green was printed to wood-faced Falcon Board, leaving a two-inch border of unprinted wood grain. The text was printed afterward using two layers of white ink (yes we have white ink). The final print gives you three different layers and effects that come together to make a beautiful and readable sign.
An added benefit of using multiple layers of ink is texture. UV ink builds up with each pass. Printing multiple layers of a line pattern can create an etched-like feel. Print is tactile — texture heightens the experience.


PRINT GREEN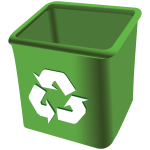 One of my favorite benefits of using a flatbed UV printer is its sustainability. UV ink does not emanate toxic gas as it dries because the UV light system cures the ink instantly and the ink itself is non-toxic and solvent-free. The ink delivery system has finer spray nozzles for less ink waste and a sharper printed image. Most importantly, printing directly to the substrate allows the substrate to keep its recyclable properties even after its printed on. The more signs we keep out of landfills the better!
LEVEL-UP!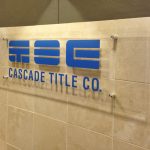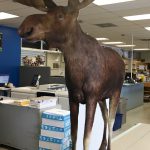 If you would like to learn more about flatbed printing or experience some print samples in person, contact us, we would love to hear from you!


CONTACT US WIDE FORMAT GALLERY