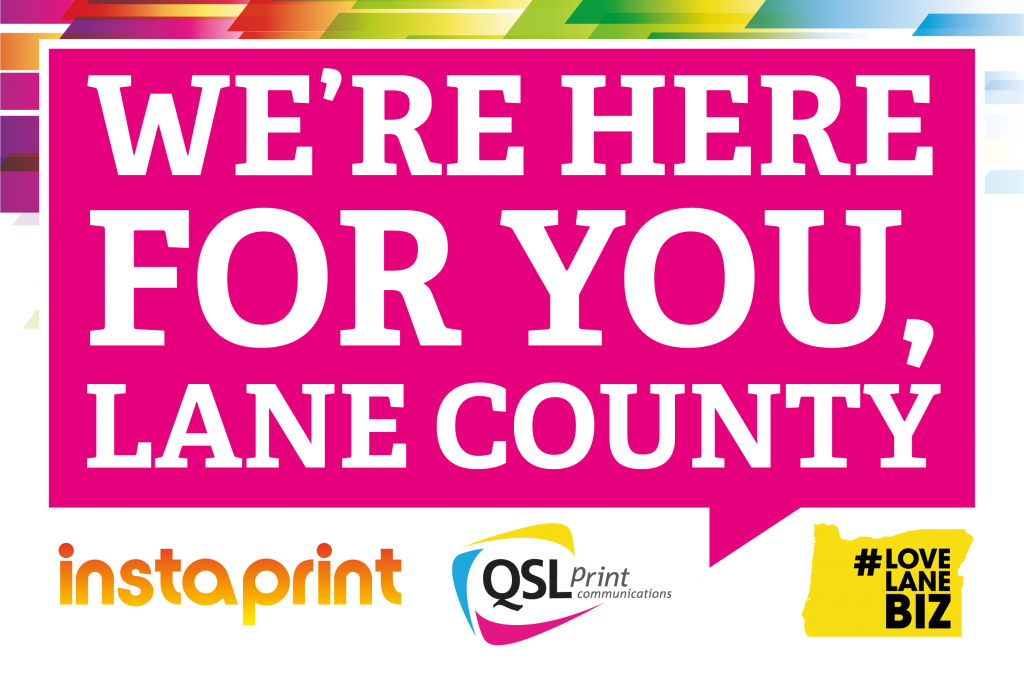 With Covid-19 cases trending up, we want to offer you a FREE signage kit. Stay healthy, stay open!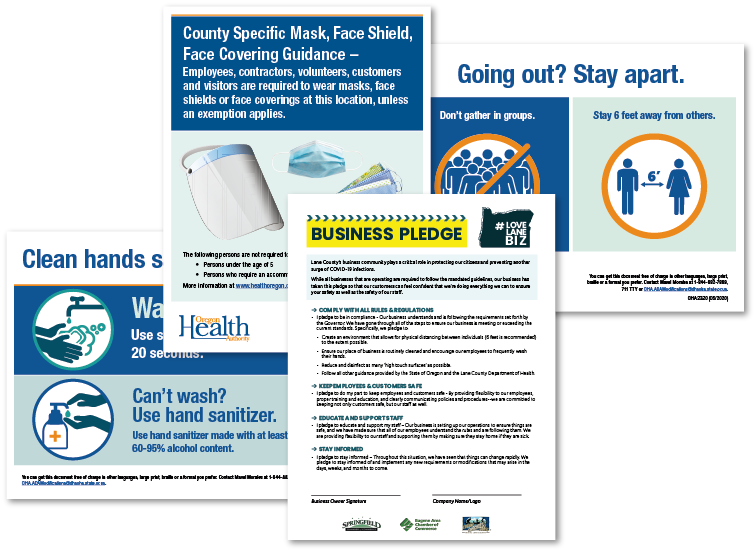 The #lovelanebiz kit includes:
Hand washing sign
Face covering sign
6ft distance sign
#lovelanebiz pledge sign
* One per customer, while supplies last
© Oregon Health Authority and Eugene/Springfield Chamber of Commerce

Signs are printed full color on rigid materials and delivered or mailed to your business. Please include your contact name, address and business hours in your email. We look forward to hearing from you and helping our community get back on their feet!
* instaprint is a retail partner of QSL Print Communications *
| Privacy Policy | Home |