QSL isn't just located in Lane County, we live here and we have been serving in our community since 1950. At QSL we believe that having local access to community programs and the arts is essential to the well-being of our citizens, our employees, and our customers. Whether it's flying veterans to Washington D.C. to visit memorials, digging out weeds for a community garden or providing services to new mothers, we cherish the opportunity to give, to learn, to help and to commune with our fellow citizens and organizations throughout the year!

Supporting the Arts In Our Community
We are a Catalyst Club sponsor of the Arts & Business Alliance of Eugene (ABAE) because we believe that having a strong arts presence makes for a higher quality of life. That is why give to the arts and that is why we give the arts to our employees. It's good for our community. It's great for humans.

We are honored
We are proud to support our nations veterans and grateful for the service they have given to our country. At QSL we do more than just employ veterans, we give to the organizations that provide aid and services to those brave warriors. In December of 2016 Doug Koke and the employees of QSL Print Communications were honored for supporting the World War II veterans and Honor Flight of Oregon. The Honor Flight Network was created to honor America's veterans by flying our heroes who live in Oregon to Washington, D.C. to visit their memorials.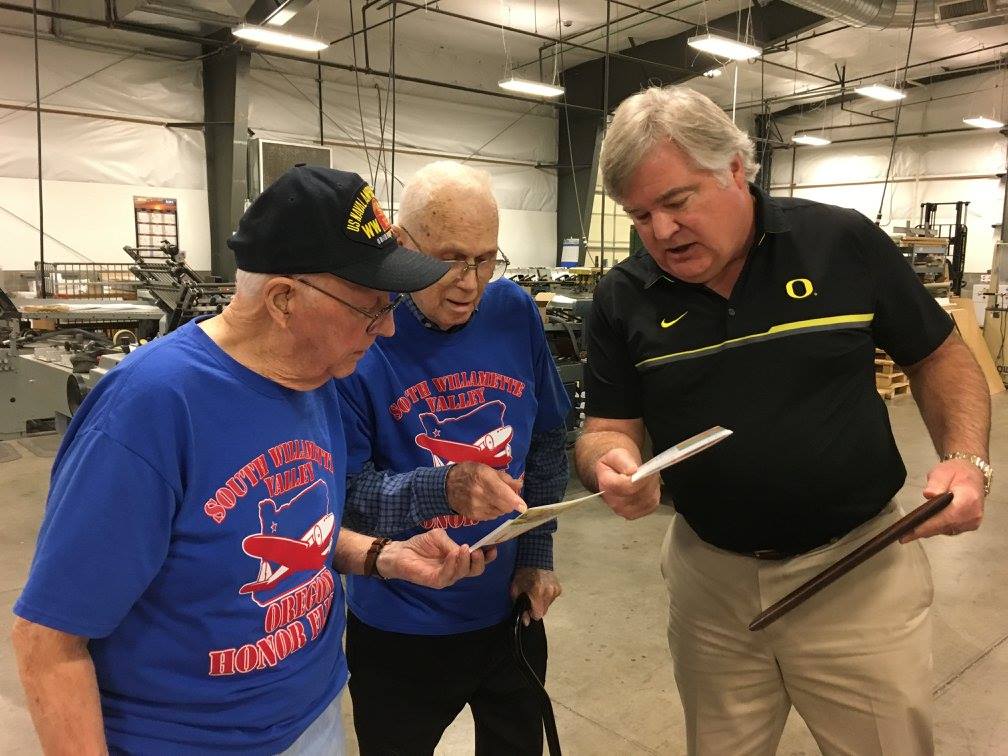 BRANDS WE GIVE TO
Every year we select organizations to lend support through sponsorship, print-in-trade, and print as gift-in-kind. We select these organizations based on how they directly impact the welfare of our community and our planet. We seek organizations that reflect our mission, our vision and our sense of community. This is not an easy selection. Lane County is a tight knit community and home to some of the most impactful organizations in the country. Here are some of the organizations we work with.
click on the logo to learn more
* instaprint is a retail partner of QSL Print Communications *
| Privacy Policy | Home  |