We build careers! At QSL we relish the opportunity to cultivate talent, expand our collective expertise, and grow as a team. If you possess the required skills, if you yearn to be a ninja, if you seek a team that feels like family, please submit your application… We are waiting to hear from you!
QSL Koke New Century, Inc., parent company to QSL Print Communications, Inc., Quick Service Auction Printing (QSAP), and both Instaprint locations has continuously set the bar for offset and digital print services in Lane County. Our clients are primarily regional businesses that count on our attention to detail at every stage of production. We are a family-run business built on four generations of printers who value quality workmanship, honesty, respect, and teamwork.


Be sure to read the entire job description before submitting your information.
Wide Format Printer Operator
QSL and instaprint seek to hire a wide format print guru. This position maintains the overall functionality of the wide-format division through regular printer maintenance, inventory, stock, and general organization.
The wide-format division produces a diverse set of products utilizing a wide array of materials. It is important that our production team members are good problem solvers with a positive attitude and a willingness to strive for exceeding expectations. Our press team are craftsmen in the art of print. If you have the experience, apply today!
Position: Flatbed Printer Operator
Department: instaprint
Reports to: instaprint General Manager
To Apply: please read the full job description and then use the form to the right to submit your cover letter and resume.
PLEASE, NO WALK-INS OR PHONE CALLS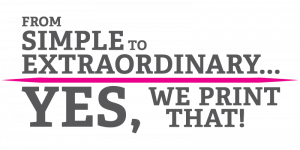 * instaprint is a retail partner of QSL Print Communications *
| Privacy Policy | Home  |