2018 is shaping up to be a renaissance of creative print marketing. The chaos of online existence has reached a critical tipping point. Your customers are looking for an escape from the din. Consumer surveys suggest that as many as 82% of internet users trust print marketing over digital marketing when making a purchasing decision. The physical interaction of printed materials lends authenticity to the message.


HERE ARE SEVEN THINGS YOU CAN DO TO DRAMATICALLUY INCREASE THE EFFICACY OF THIS YEAR'S MARKETING EFFORTS


1. Make It Personal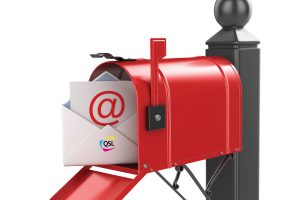 Direct mail campaigns are a great way to find new customers and re-engage existing customers. The physical mailbox is a quiet, almost lonely place. Customers, especially millennials, like to receive personalized mail but a personal address is not enough!
If you are reaching out to an existing customer, leverage whatever information you have regarding their previous activity to make a connection and let them know that you appreciate their business.
If you are reaching out to new customers, address them by name in your content. Make them feel selected and not just part of a USPS list. People rarely get personalized mail anymore. This is your opportunity to stand out and get noticed!
Thanks to digital printing with variable-data merge capabilities, it is possible to customize not just a person's name but also what colors, fonts, and even imagery is used. Customize your campaigns for a particular neighborhood, gender or proximity to your nearest location. The extra effort will make a big difference and provide you with some useful feedback regarding your demographic.
2. Tell A Good Story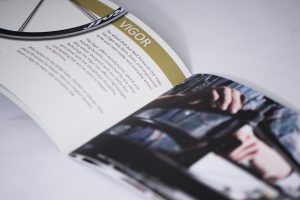 You've made a connection, now tell your story. Be warm, humble and relatable. Don't overwhelm your reader with too much information or a bunch of aggressive sales speak. You don't have to fit your whole history on a postcard, you just need to encourage your reader to pursue further engagement. Direct the reader to a store or to a specific location online.
3. Keep It Simple
When it comes to designing a new mail campaign, a piece of collateral, or sign display, remember that less is more. Customers fleeing the chaos of online advertising and gimmicks are responding to clean designs. Don't be afraid of white space! If your marketing piece is easier to read, it has a higher probability of being read.
4. The Importance of a Great Leave-Behind
There is no greater impact than that of the leave-behind. Creatively designed collateral has physical staying power – literally. Customers will read your material just because they like the way it looks. They will keep your material because it's tactile and physical.
If a prospect gives you the opportunity to meet in person, don't repay them with a business card and ask them to visit your website. Their time is valuable and they just did you a solid by giving you some of it. Return the favor. Make it easy for them to see, feel, read, and learn what makes your company a good fit.
5. Color Predictions for 2018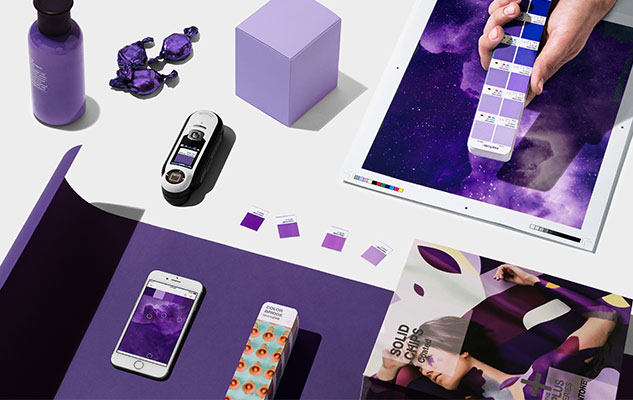 Color is a science to be taken seriously. Color sets the mood, communicates a tone, and suggests specific characteristics such as playful or sophisticated. This year's Pantone color for designers is Ultra Violet. Click here to find useful color pallets for a variety of mediums.
6. Print is Physical
The power of print is in its physical and tactile nature. Holding it in your hands makes it more real. There are several ways you can customize your printed materials to make them more tactile.
Choose a custom paper. There is an unlimited selection of papers out there. Your account manager is a great resource for helping with paper selection and they have access to swatches galore!
Use a spot varnish on a matte paper to make certain design elements pop!
Custom finishes, binding, cutting, and assembly are also great options for making your collateral memorable.
7. Reinforce Your Digital Brand
Effective marketing is never an either/or situation. To get the most from your marketing dollars, combine your digital and print efforts.
QR Codes are an effective way to drive people to your website, blog or social media platform. They're simple to make and easy to incorporate into any or all of your printed materials. QR Codes are also incredibly cost effective – most of them are free.
Coupon codes are another tool that can be utilized on printed material to drive customers to online storefronts. Consumers like having a physical reminder to make a purchase or take advantage of an offer. Use unique codes for preferred customers or create a general coupon code that can be shared or gifted.


This year consumers are looking for connection and authenticity. Meet them in person or send them some mail but give them something beautiful. Give them something they can hold in their hand and appreciate for its aesthetic as well as its content.