QSL Koke New Century, Inc., parent company to QSL Print Communications, Inc., Quick Service Auction Printing (QSAP), and both Instaprint locations has continuously set the bar for offset and digital print services in Lane County. Our clients are primarily regional businesses that count on our attention to detail at every stage of production. We are a family-run business built on four generations of printers who value quality workmanship, honesty, respect, and teamwork. Our team members are detail oriented, personally responsible individuals capable of performing their duties with minimal supervision.
We relish the opportunity to cultivate talent, expand our collective expertise, and grow as a team. If you possess the required skills, if you yearn to be a ninja, if you seek a team that feels like family, please submit your application… We are waiting to hear from you!
Be sure to read the entire job description before submitting your information.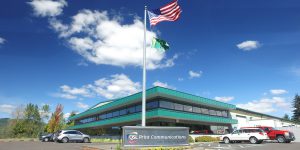 Customer Service Representative
Quality Customer Service Is An Art Form We Take Quite Seriously
QSL Print Communications is seeking to hire an exceptional Customer Service Representative to facilitate print projects in a fast-paced commercial environment. Project coordinating and experience in the print industry are a must.
The broad function of this position is to be the liaison between your assigned sales person and the production team for the purpose of facilitating print orders. Get granular with the minutia; track the details, organize the data and see the job done to completion. In short, make us look good.
At QSL our top priority is to provide service; service through expertise built on generations of print experience, service through innovative solutions to achieve complex goals, and service through accountability where 'good enough' is not synonymous with success but rather the lowest bar set for us to clear with room to spare.
Title: Customer Service Representative / Project Coordinator
Department: Sales and Service
Reports to: Sales Manager
FLSA Status: Full-time, non-exempt
To Apply: please read the full job description and then use the form to the right to submit your cover letter and resume.
PLEASE, NO WALK-INS OR PHONE CALLS