---
Print + Variable Data + Mail = Maximum ROI
---
Get Real
Direct mail marketing is an incredibly effective tool for increasing your visibility and initiating engagement across multiple platforms of communication. The next wave of purchasers, facilitators, shoppers, and decision makers engage almost exclusively through their mobile devices. Don't let this fool you into thinking that print has become irrelevant or ineffective. On the contrary, in today's digital age, print has become the catalyst for action. Print is physical, tactile, and a visual reminder to take action.
---
DID YOU KNOW?
Of consumers surveyed, 86% say personalization plays a role in their purchasing decisions.
---
Make It Personal
Using variable data to personalize your direct mail campaign is both necessary to the success of your campaign and simple to implement. The key to customization is accurate data. Make sure your records are up to date and complete. Whether you're using a database or keeping a spreadsheet, make sure you designate specific fields for each piece of data that you want to personalize. Today variable data options extend far beyond the mailing address. Text, font, colors, and images can all be customized.
---
DID YOU KNOW?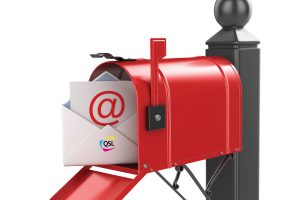 QSL is the third largest mail service provider
in the state of Oregon.
---
Get Your Message Out There!
We are USPS experts. Navigating postal regulations is not for the faint of heart. QSL employs postal ninjas to stay ahead of the curve. As the third largest mail service provider in the state, we work with the post office every day. We can help you capitalize on mailing incentives while keeping your cost as low as possible. We can also help you acquire a mailing list or audit yours to ensure accuracy and a 100% delivery rate.
---
36% of people under 30 look forward to checking the mail each day.
Stats

For B2C mailings, catalogs rank the best, with a response rate of 13.8% for house lists. Postcards also perform well with house lists, serving up a cost per response of $14, the lowest among mail formats.
Stats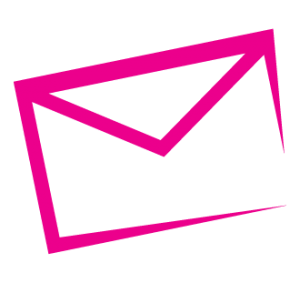 66% of millennials are more likely to remember to use a voucher if they have a physical copy to carry around.
Stats

67% of U.S. adults feel that physical mail is more personal than electronic communications.
Stats

 Direct mail outperforms all digital channels by nearly 700% in terms of response rates.
 78% of CMOs (Chief Marketing Officers) think that customized content is the future of marketing.
Stats
---
Maximize Your Marketing Investment
Focus your list – determine a specific market or demographic to target
Plan your printing – QSL can help you streamline your campaign
Get the best postal rates – design with postage in mind
Customize – make it personal – make it count
Consider postcards – the lowest cost per response for direct mail
Don't forget your Call To Action!
Get started – call your QSL account manager today
---
---