---
NOTICE: We currently can not source this PET banner material, please contact your QSL representative today to find out what your best printing material options are! (9/13/21)
---
Reduce, Reuse, Recycle…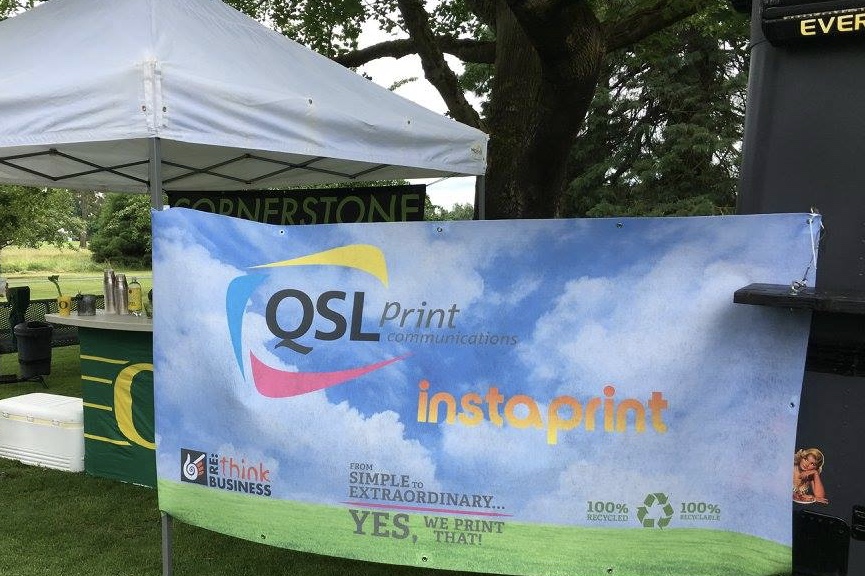 One of the biggest obstacles to sustainable printing is the vinyl banner. Nearly all outdoor grade banner material is made of vinyl and contains PVC. This material is not recyclable or biodegradable and yet it is ubiquitous for all manner of signage, especially banners for events.
So how do you keep vinyl banner material out of the landfill?
The easiest and most obvious answer is simply to not use it. There are alternatives to using vinyl. QSL stocks a PET material that is made entirely of recycled plastic bottles and can be recycled back into plastic bottles through QSL's recycling program. This material is woven to be durable for outdoor use but it does lack the opacity of a standard vinyl banner which means that for best visibility, the banner should be hung against a wall. There is also a smooth, totally opaque PET banner material that is not recyclable but it is 100% biodegradable. This material tends to be a bit stiffer than regular PVC vinyl. It works great for retractable banner stands but does not cooperate as well when strung between two posts or left to hang free from its top grommets.
Sometimes you just need vinyl
For outdoor events and signage where you need to suspend a banner between two posts or anchor it to tent or stage scaffolding, there is really no substitute for vinyl. When it's not possible to go with a recyclable or biodegradable option, the most sustainable thing you can do is design your banner to be used more than once.
When recycling isn't an option — REUSE, REUSE, REUSE!
If you are printing a banner for an event that will happen every year, design your banner to be reusable from year to year. Rely on design elements that focus on branding rather than themes specific to a particular year. If there is information on your banner that needs to be changed from year to year such as dates or sponsor logos, you can add these elements as cut vinyl and printed stickers that can later be removed and replaced. The trick to making your banner reusable and customizable from year to year is to design your layout with white space to accommodate your changeable elements. The process of removing the adhesive elements can damage any printed color living beneath it.
Keep your banner looking great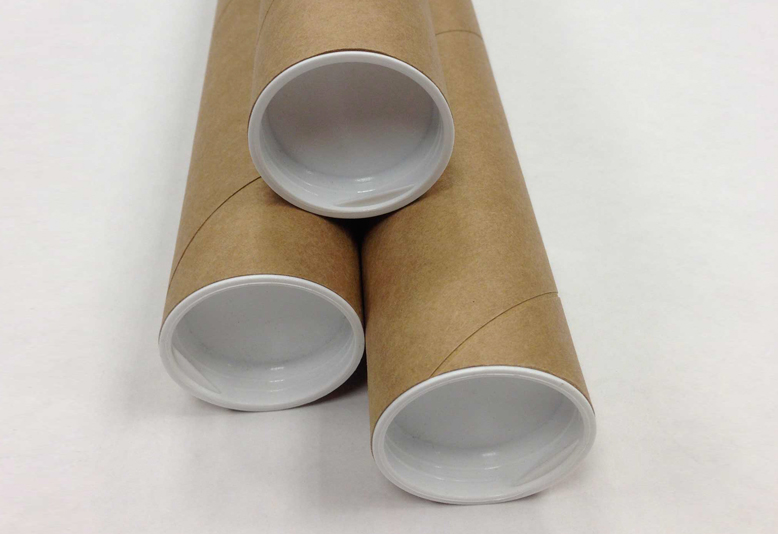 Vinyl banners are durable and made to last but they are no match for sloppy storage. The thing that makes vinyl banners strong also makes them easy to crease and dent. If you want your banner to look as good the second, third, and fourth year that you hang it up, take care in how you store it. Here are some good tips for proper banner storage:
Always ROLL your banners! Folded banners lead to permanent creases.
Ask your printer for a banner tube. This will keep your banner properly rolled and dust free.
Remove all adhesive graphics before rolling and storing your banner. The quicker you remove the graphics the easier and cleaner the graphics come off. This is something your printer can do for you as part of the product package.
When rolling a banner with adhesive graphics applied to it, roll with the graphics side out.
When your banner stops being a useful banner, turn it into something functional
Once you throw away a vinyl banner, it is in the landfill to stay… forever. Instead of throwing it out, turn it into something else, something functional and reusable. Outdoor banner material is waterproof. I have seen it used to cover the leaky roofs of storage sheds or turned into an awning or sun blocker. Banner material also makes incredibly durable tote bags. Get creative!
Reduce — Reuse — Recycle!
Pursuing sustainability is an act of mindfulness. We can't always opt for the recyclable product but we can be deliberate and informed about how we make our choices. Finding creative solutions to offset the long-term effects that our purchases have on the planet is an important step towards sustainability and a healthy future for everyone.