Thank you for getting in touch! Please fill out the form to contact Ron. You can even upload artwork or visual examples for the print project you would like to discuss. This contact form will go directly to Ron. He will be in contact with you shortly.


Ron Gerweck
Account Manager
Ron Gerweck has been with QSL Print Communications since 1981. In his time at QSL, Ron has served as Sales Manager, General Manager, and Account Manager. A veteran of the local commercial print industry, Ron is rooted in this community, working with the businesses and organizations that make Lane County a destination location. From the community arts to Track Town USA, Ron brings wisdom and experience to everyone he works with.
A native of Nebraska, Ron graduated from Midland University with BA in Business Administration. Ron is active in numerous local business and sales associations. He is an avid fan of Oregon football, basketball, and track, and is the proud father of three and grandfather of two.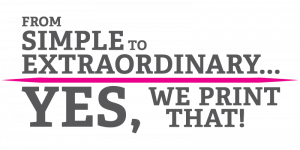 * instaprint is a retail partner of QSL Print Communications *
| Privacy Policy | Home |