Thank you for getting in touch! Please fill out the form to contact Rhonda. You can even upload artwork or visual examples for the print project you would like to discuss. This contact form will go directly to Rhonda. She will be in contact with you shortly.


Rhonda Colgan
Account Manager
The title of Account Manager does not fully encapsulate the total scope of customer service that Rhonda Colgan provides. Better fitting descriptions would include client advocate, print nerd, instructor, and friend. Rhonda's approach to customer service is that of consultant first. Calling upon 37 years of experience in the graphic arts industry, Rhonda works with her customers to find the most appropriate solution for any given situation.
Rhonda's knowledge and expertise in the print industry run as deep as her roots in the community. Native to Eugene, Rhonda was still in high school when she began running an offset press for a local print shop. In college, Rhonda worked nights printing materials for the campus press department. During the day, in addition to going to class, Rhonda worked as a teaching assistant. She taught offset printing in the college's Instructional Press Class. She also managed to do it all while earning two graphic arts degrees.
Rhonda spent two years as a Prepress assistant at The Honolulu Publishing Company. She worked in advertising in Portland and returned to Eugene to work for Northwest Web, a producer of monthly publications and direct mail catalogs. This extensive experience, combined with a fervent dedication to service, is what ultimately led Rhonda to account management.
"I do believe in taking care of our customer's the way I would want to be treated and that belief still drives me today".
After 22 years as an account manager, first with IP/Koke and then with QSL Print Communications, Inc., Rhonda is still having fun servicing companies in Lane County. Most of the accounts Rhonda works with have been her friends and customers for over a decade.
Form to Contact Rhonda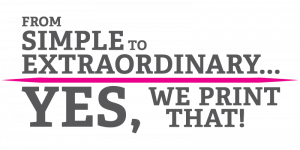 * instaprint is a retail partner of QSL Print Communications *
| Privacy Policy | Home  |