Thank you for getting in touch! Please fill out the form to contact Connie. You can even upload artwork or visual examples for the print project you would like to discuss. This contact form will go directly to Connie. He will be in contact with you shortly.


Connie Summey
Account Manager
Connie is a seventh generation Oregonian, born and raised in Medford. She started in printing 1995 working for a husband and wife owned print shop where she learned a lot about offset printing,  and she has been working in the industry ever since. Connie joined QSL Print Communications in 2019.  Connie's passion is going to bat for her clients to help them achieve their marketing goals. She is especially knowledgeable about book printing.
Connie and her husband Rod have 4 grown children and 5 beautiful grandchildren. They love taking their dogs Odie, Molly and their newest addition, Sammy, on drives – especially to the coast. Connie loves golfing, spending time with family, and anything crafty.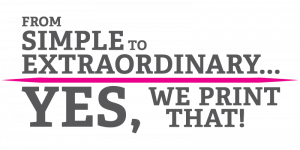 * instaprint is a retail partner of QSL Print Communications *
| Privacy Policy | Home  |