Thank you for getting in touch! Please fill out the form to contact Christine. You can even upload artwork or visual examples for the print project you would like to discuss. This contact form will go directly to Christine. She will be in contact with you shortly.


Christine Richman
Account Manager
Christine Richman joined the QSL Print Communications sales team in March of 2016. A native of Eugene, Christine received her Bachelor of Science degree in Management and Accounting from the Lundquist College of Business at the University of Oregon. She is, of course, an avid Duck fan.
Christine came to QSL from Pearl Buck Center, has worked for local organizations such as ISTE and IP/Koke, and was the 2009 recipient of the Springfield Chamber Cornerstone Award. Christine brings fresh insight and perspective to QSL with experience from both sides of the client/printer relationship. As a marketing professional, Christine has worked with printers to facilitate custom projects. As a print professional with over ten years of experience, Christine has expert knowledge of what is possible with today's technology.
This experience together with Christine's leadership in the community makes her well suited to provide the kind of service and expertise we champion at QSL.
Form to Contact Christine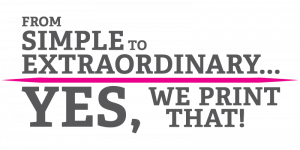 * instaprint is a retail partner of QSL Print Communications *
| Privacy Policy | Home |