Thank you for getting in touch! Please fill out the form to contact Bob. You can even upload artwork or visual examples for the print project you would like to discuss. This contact form will go directly to Bob. He will be in contact with you shortly.



Bob Sutton
Account Manager
Bob Sutton, the former owner of Century Print, is a man dedicated to his customers. The decision to sell Century Print did not come easy for Bob. In the fall of 2016, Bob sold his company to Koke New Century, Inc. (parent company of QSL) with the promise that he would continue to provide to his customers the level of service that they were accustomed to.
Bringing Ron Cook with him, Bob facilitated a transfer of services that ensured success for his customers, his employees, and QSL Print Communications. Bob is doing what he loves – serving his customers.
Printing isn't the only craft Bob has a passion for. Outside of the office he is a master woodworker and has an affinity for classic cars.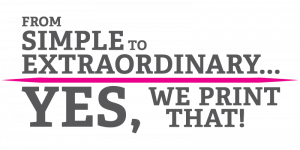 * instaprint is a retail partner of QSL Print Communications *
| Privacy Policy | Home  |